The Interfaith Mission Service "Day of Service and Unity" grew throughout the community in the form of ongoing services. IMS is pleased to offer this community service and unity  "Directory of Services" database. IMS members post their services and outreach programs, so that the Power of We community can cross-share and better serve the community.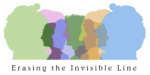 Name of Outreach/Support Service*
Short Description of Services*
Meaning is one of those overview terms that seems to sum up the spiritual life. Many people, in fact, define spirituality as the search for meaning and purpose. But this is also a specific practice that can be learned, developed, and applied. It involves both seeking and making.
Seek meaning by looking for the big picture encompassing your experiences. Watch for patterns in the world and in your own behavior. Make meanings by attaching analogies, metaphors, symbols, and stories to things and events. See what messages come to you when you regard them in this way.
Expose yourself to the various values assigned to everyday life by the popular culture, philosophy, and the world religions. Learn more about how you can understand things. Take a course. Go to a lecture. Listen to an audio book.
Address*
123 Coats
Huntsville, AL
35802
Name of Outreach/Support Service*
Short Description of Services*
Only the contemplative mind can bring forward the new consciousness that is needed to awaken a more loving, just, and sustainable world.
Deepening Our Awareness
Contemplation is the practice of being fully present—in heart, mind, and body—to what is in a way that allows you to creatively respond and work toward what could be.
For many, contemplation is prayer or meditation, a daily practice of deep listening to better connect with ourselves and divine love. Father Richard teaches that contemplative prayer helps us sustain the Truth we encounter during moments of great love and great suffering long after the intensity of these experiences wears off. Contemplative prayer is the way we work out the experiences that words elude, how we learn from them and bravely allow ourselves to be transformed by them, even when our normal modes of thinking can't make sense of them.
Contemplative prayer is a practice for a lifetime, never perfected yet always enough. Each time we pray, our habitual patterns of thinking and feeling will inevitably interrupt and distract us from deep listening, but it is through our repeated failings that we encounter God's grace and experience a transformed mind (Romans 12:2).
The contemplative mind is about receiving and being present to the moment, to the now, without judgment, analysis, or critique. Contemplative "knowing" is a much more holistic, heart-centered knowing, where mind, heart, soul, and senses are open and receptive to the moment just as it is. "This is how you come to love things in themselves and as themselves. You learn not to divide the field of the moment or eliminate anything that threatens your ego, but to hold everything—both the attractive and the unpleasant—together in one accepting gaze."
In short, contemplation might be described as entering a deeper silence and letting go of our habitual thoughts, sensations, and feelings in order to connect to a truth greater than ourselves.